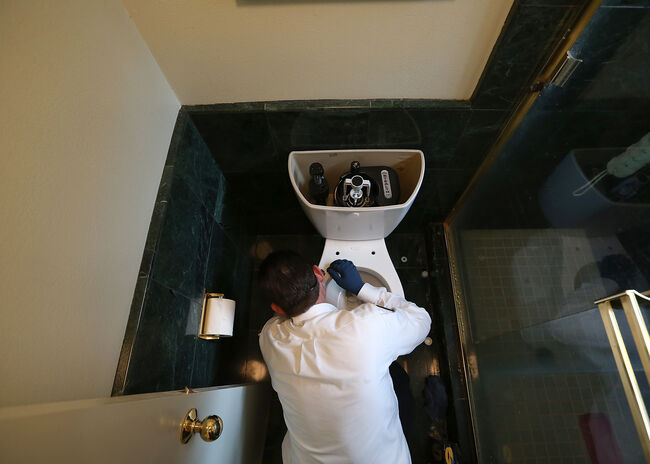 It's something we all have to deal with... so we might as well learn how to do it right.
Plumbing.
I know, the horror.
It's gross and we rather pretend it's never happening to us, but let's be realistic it does.
So get ahead of the game and know what to do.
First off, there's a list of tools you'll need.
General Tools
• 4 types of wrenches-pipe, adjustable end, soft grip locking pliers, and basin wrench.
• Screwdriver
• Allen wrenches (hex - Allen is a brand name) in imperial and metric
• a plunger or two
Okay so, you got your tools...well there's still a general sense of supplies you'll need
General Supplies
• teflon thread tape (white for water, yellow gas)
• teflon pipe dope
With these tools and supplies you'll be able to finish these repairs.
• Low flowing faucet - aerator cleaning - What does an aerator do?
• Clogged Drains
• Silencing a running toilet
• Jammed garbage disposal
• Replacing supply hoses - toilets, faucets, washer/dryer
• Unclogging a toilet - the right plunger
• Replacing a sink sprayer
• Upgrading showerheads
• Dripping pipe joints
• Faucet replacement - basin wrench and soft grip pliers!
• Descaling the water heater
For more information, listen to Dean Sharp explain it all below!
Don't forget "HOME with Dean" is now live on Saturdays from 6am-8am AND Sundays 9am-11am.
As always, you can follow Dean Sharp, the House Whisperer, on Instagram, Twitter, and Facebook @HomeWithDean.
Missed the show? Don't worry you can podcast Home With Dean on the iHeart Radio app here.

Home with Dean Sharp
Learn how to take care of your most important investment - your home every Saturday from 6 AM to 8 AM and Sunday from 9 AM to 11 AM on KFI AM 640!
Read more