Democrats Make Their Case For Impeachment As Senate Trial Continues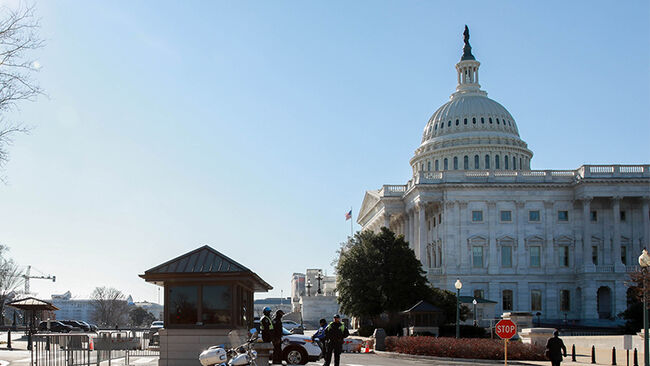 House impeachment managers will begin presenting their case for removing President Donald Trump from office as the Senate trial continues. The seven Democrats, led by House Intelligence Committee Chairman Adam Schiff, will make their arguments that Trump abused the power of the presidency and obstructed Congress. They'll have 24 hours, over the next three days, to lay out why they believe Trump should be removed from office. 
After the Democrats have made their case, the president's defense team will then have 24 hours over three days to make their case for why Trump should not be removed from office. 
The Senate finalized the rules for the trial following a contentious, party-line vote that did not wrap up until 2 a.m. ET on Wednesday (January 21) morning. Republicans voted down several amendments proposed by Democrats that would allow them to call witnesses and subpoena relevant documents. Tensions got so heated between the two sides that Chief Justice John Roberts admonished both the House managers and Trump's defense team to remind them "that they are addressing the world's greatest deliberative body."
"It is appropriate at this point for me to admonish both the House managers and the president's counsel in equal terms to remember that they are addressing the world's greatest deliberative body," Roberts said. "One reason it has earned that title is because its members avoid speaking in a manner, and using language, that is not conducive to civil discourse. "
Photo: Getty Images

John and Ken
Listen to John and Ken Weekdays from 2 PM - 6 PM on KFI AM 640!
Read more