Instagram: @stevegregory640 | Twitter: @stevengregory
The acting Special Agent in Charge of Homeland Security Investigations in Los Angeles tells me his agents receive numerous tips every week about another 'sextortion' victim and the people who prey on them.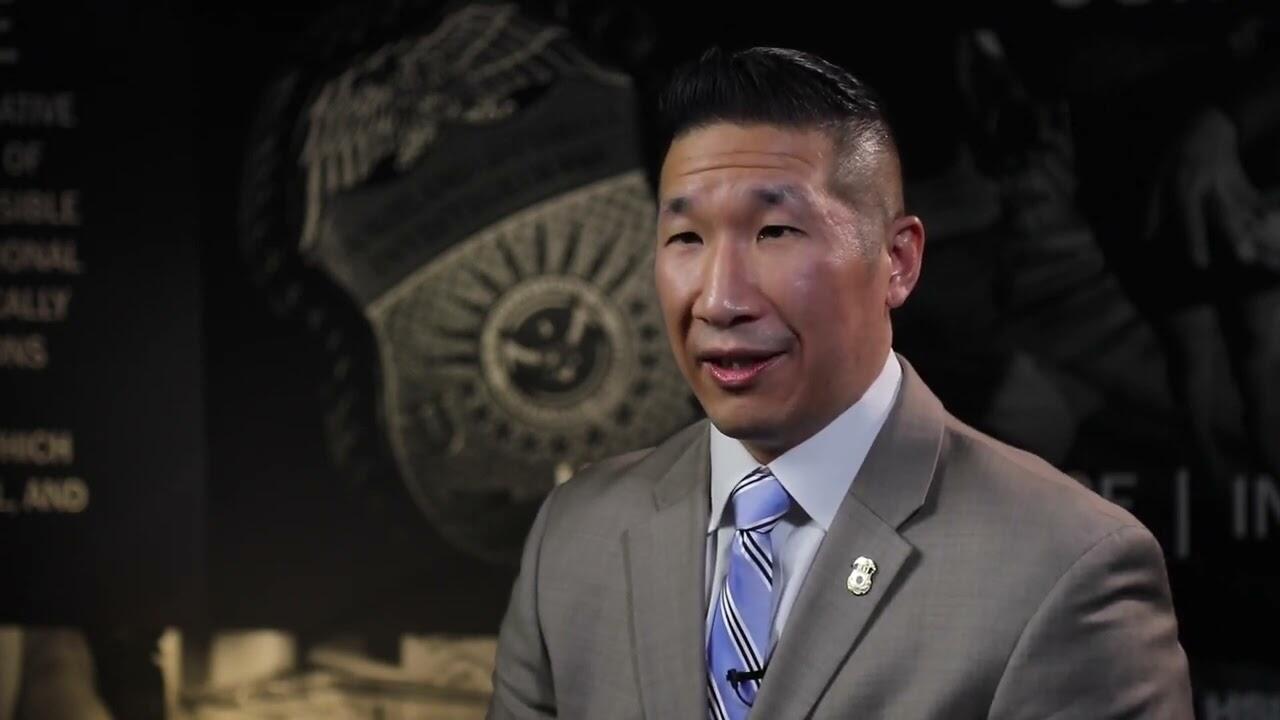 I recently sat down with Agent Eddie Wang about the problem of 'sextortion' and how it has become a nightmare for families who try to cope and recover from being victimized by 'bad actors' who set out to squeeze money from anyone they can including children.
Wang describes 'sextortion' as the act of someone who pretends to be a potential victim's age, gender, or part of their social circle. Then, that person grooms the victim by showering them with praise or striking at a vulnerability. Then, the conversation turns sexual and eventually the unsuspecting victim sends a nude photo(s) of themselves to the person they believe is their friend or possible love interest. And like clockwork the predator reveals their true intention and threatens to send the photos to the victim's parents or post the photos online for everyone to see. But if the victim can pay a ransom maybe the photos disappear…
Officials have said that kids who fall victim to 'sextortion' become distraught and panic, simply because they're too young to process what is happening. And, knowing all of this in advance, the predators keep squeezing the kids for money until they finally steal from their parents, raid their savings, or in the most severe circumstances, commit suicide. Agent Wang says parents need to be more vigilant about their kids' use of technology and be aware of sudden or drastic changes in behavior.
'Sextortion' isn't exclusive to kids. Sgt. Pete Hish with the LA County Sheriff's Fraud and Cybercrimes Bureau told me several adults, including the highly educated, have been victimized by 'sextortion'. Hish told me about a case where a professional was targeted because of their profile on the business networking site, LinkedIn. The predator saw the victim had a lucrative business and discovered the person was single and looking for companionship. After a lengthy online relationship, the conversation turned sexual, and the person sent compromising photos of themselves to the predator. The predator then threatened to expose the photos online to ruin their career and business, which could result in them losing their professional state license.
HSI Agent Wang says while a lot of 'sextortionists' work in the US, quite a few of these predators work from Europe and Africa. Wang says his agency works with their counterparts in other countries to track down these people.
Both Wang and Hish say parents and their children need to have an open line of communication which allows the kids to come forward in the event they are victimized by 'sextortion'. And parents need to be aware of their children's online habits. Hish says there are plenty of apps and software which allows parents to monitor their children's online activity, including mirroring their text messages.
A recent documentary about 'sextortion' has been released. You can get more information here.
And, for those who have been or know of someone who's been a victim of 'sextortion' can call this toll-free hotline: 1-800-CALL-FBI (800-225-5324) or tips.fbi.gov
Other resources are available:
National Center for Missing and Exploited Children: 1-800-THE-LOST or gethelp@ncmec.org
National Crisis Hotline: Call 988, text 4HOPE to 741741 or visit www.crisistextline.org