I had the pleasure of being invited to attend a rehearsal of Corteo, one of the many shows produced by Cirque Du Soleil out of Montreal, Canada. Corteo opens March 22nd at the Microsoft Theater in downtown Los Angeles and will run through late April.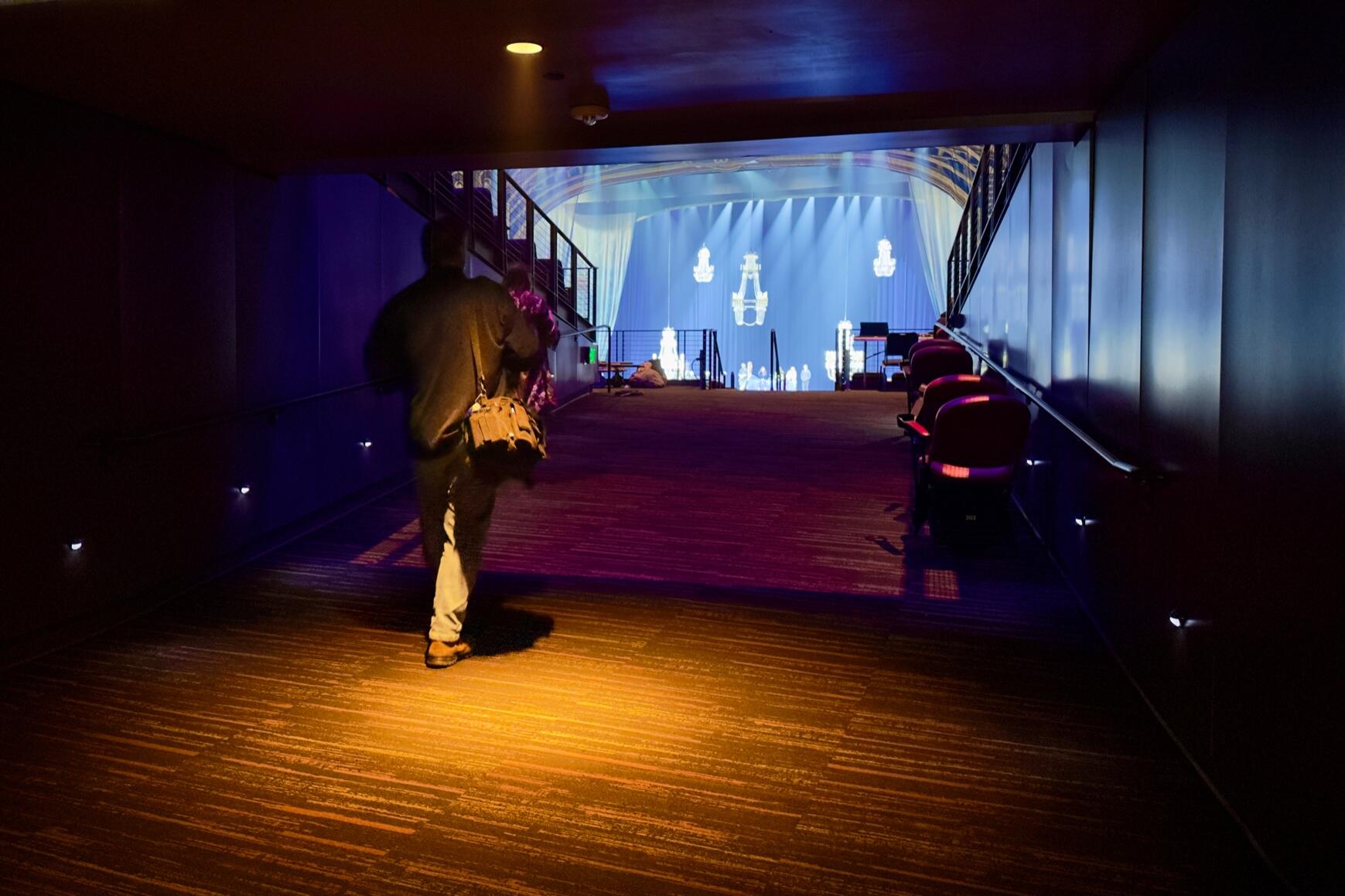 My longtime photographer Mark Mennie tagged along to bring you these amazing shots of my experience. Mark has been on many news adventures with me going back to 2002. I pretty much leave him alone and allow him to do what he does best.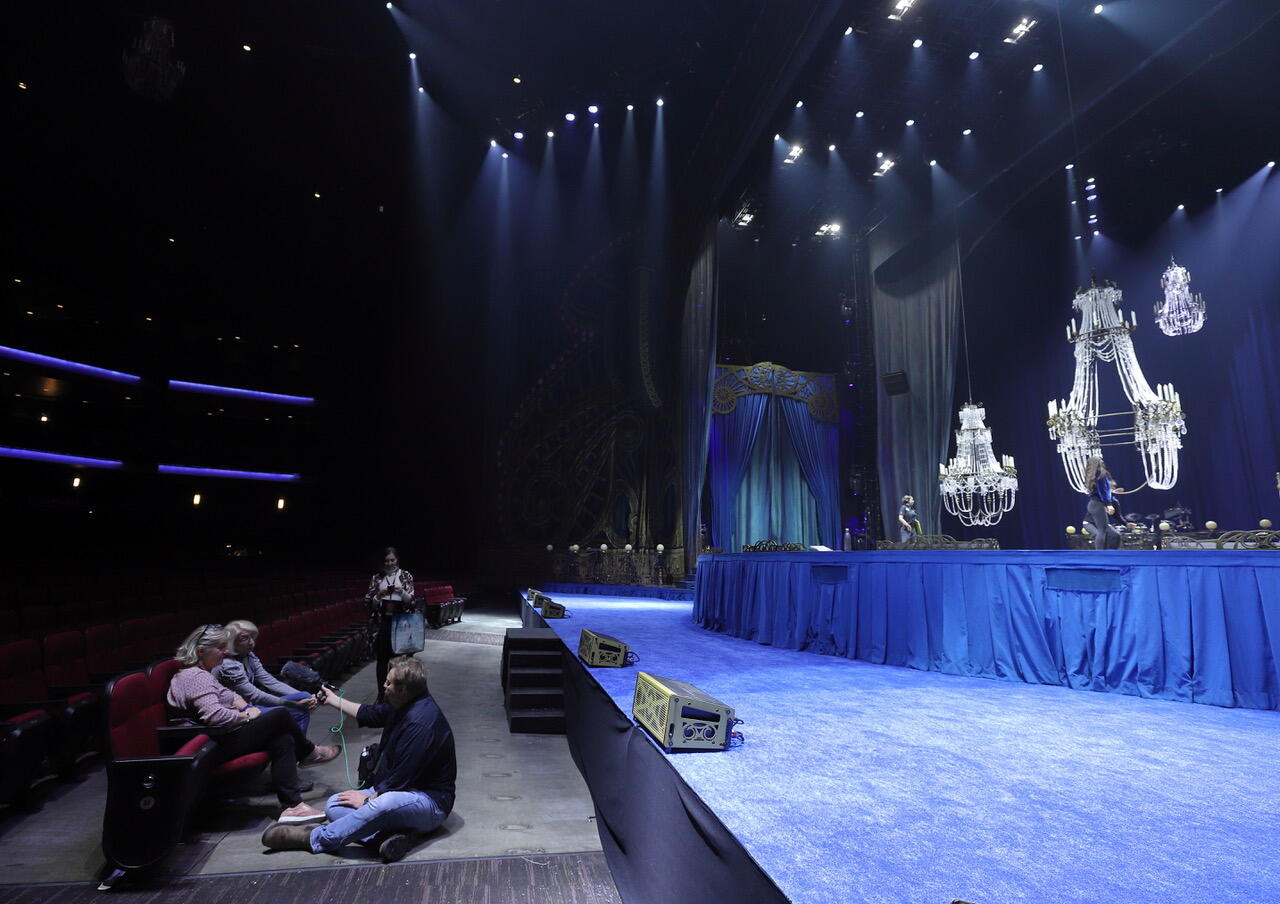 Alison Crawford is Corteo's Artistic Director and Denise Biggi is the Senior Director of Show Quality. These ladies have amazing stories and background about how they got into the 'Cirque' family and how much they love working on Corteo. Both are also dancers and have been traveling with the show for years.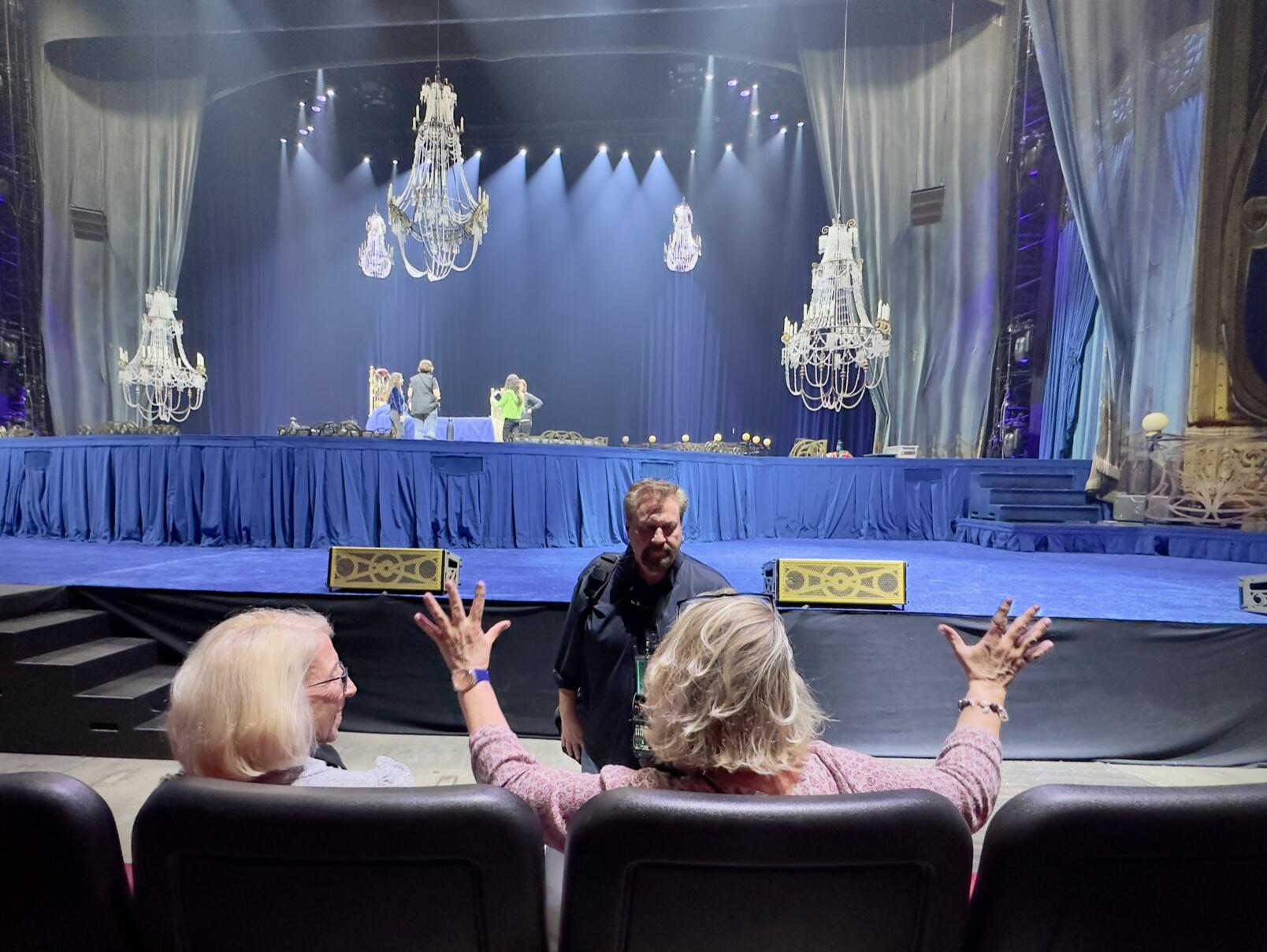 After spending time with Alison and Denise I met with Michael Fortin, the Technical Director for Show Support. Michael is based in Montreal, Canada, the headquarters for 'Cirque'. Here are some fun technical facts about Corteo:
The tour travels with 25 trucks.
There are approximately 700 road cases and carts that carry all the equipment for the show.
The tour uses more than 30 channels of wireless frequencies
There are 272 panels (think of them as puzzle pieces) that make up the stage floor.
There are 83 pieces of 8ft x 20ft truss.
We use up to 17,750 ft2 of black fabric for side and general masking
Corteo uses three 50 pounds tanks of Helium per week for the giant balloon.
Corteo loads in in approximately 12 hours and loads-out in less than 4-hours. We hire approximately 100 people on load-in day and on load-out to assist the Cirque du Soleil technicians that travel with the tour.
The stage has 500 wheels it stands on to roll it onto the arena floor
24 infra-red cameras on stage used on the tracking system that replace the lighting spot operators.
4-night vision cameras that help monitor activity on stage and backstage.
ACROBATIC AND RIGGING MATERIAL
Corteo features a variety of innovative acrobatic equipment elements that were invented at Cirque and designed to mesh seamlessly with the set design.
The "Paradis" act brings together two circus skills that have never been combined before: The Korean Cradle and the Trampo-net (a combination of trampoline and safety net). The artists are thrown between three Korean Cradle stations placed at an unprecedented distance from each other, and rebound off the Trampo-net, which is 98 feet long.
The "Tournik" consists of an eight-cubic-ft steel frame and twin half-cubes mounted on rotating platforms.
The "Lustres" are giant chandeliers that float in mid-air above the stage. They are decorated with some 4,000 sparkling "jewels" and garlands of reflective acrylic spheres.
For the Helium Dance, approximately 38.6 cubic meters of compressed helium is needed to inflate the six enormous balloons. The diameter of the balloons varies between 2.1 and 2.5 meters.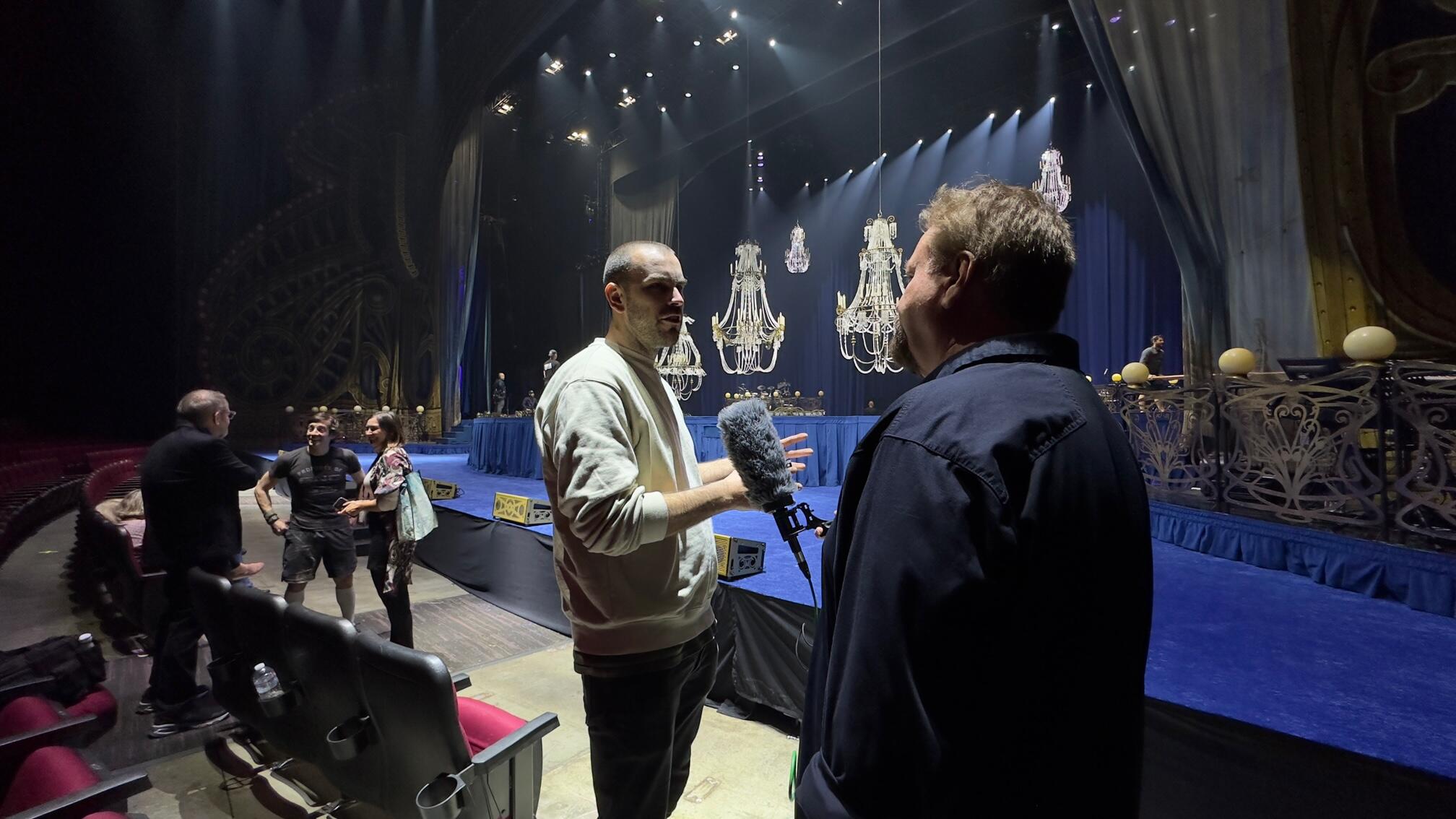 After my chat with Michael I'm introduced to Julie Dionne, a senior cast member and aerialist. She gives me a personal tour backstage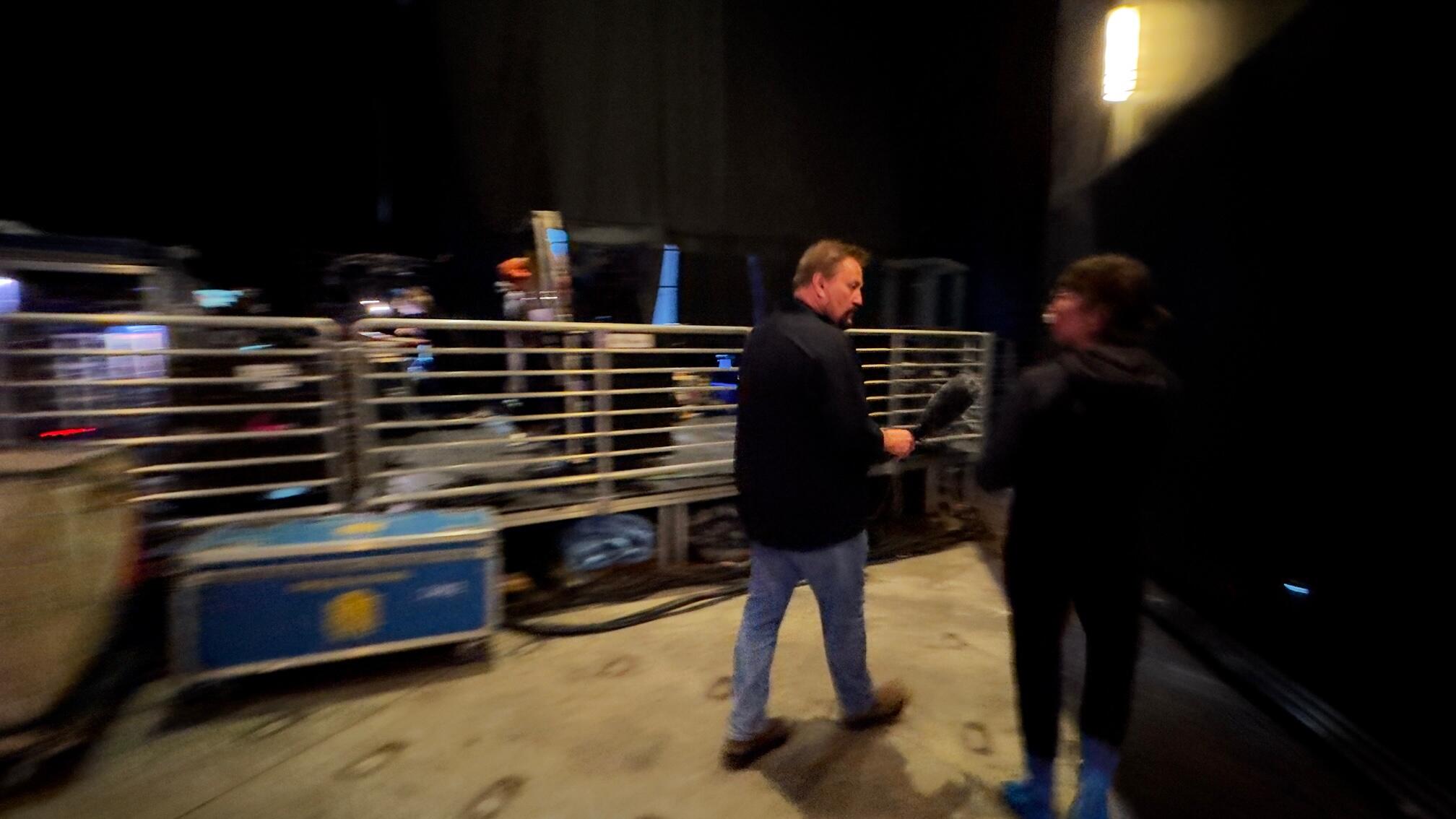 Julie has been with the show since Corteo was a big top show in Montreal in 2005. In fact, more than 200,000 tickets were sold for the opening run. We continue our journey backstage at the Microsoft Theater.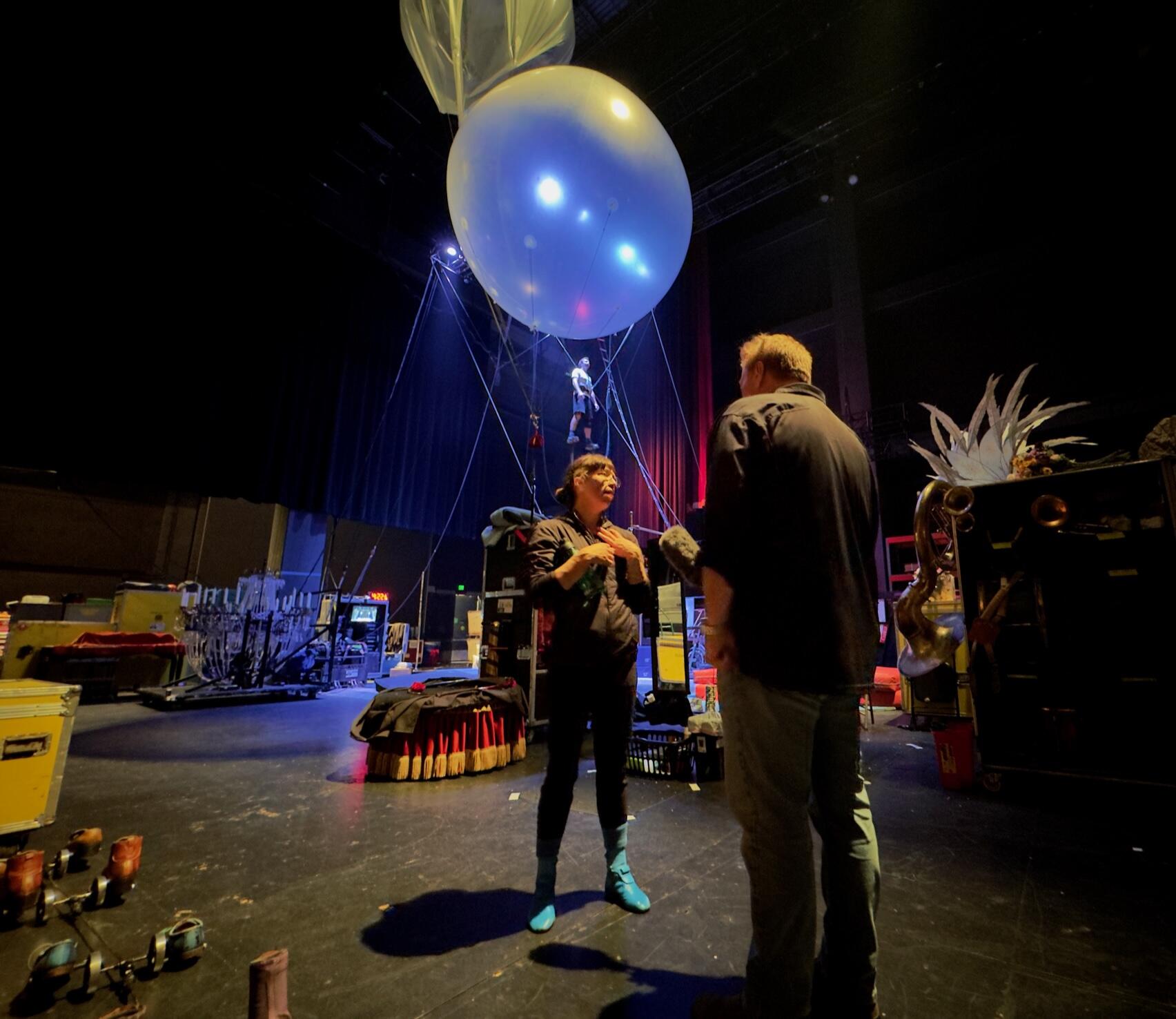 One of the more fascinating aspects of the show is the costuming. The wardrobe department travels with the show and includes:
Over 175 different costumes. Many of the fabrics were dyed and airbrushed to give them a patina of age.
There are approximately 2000 pcs of costume in the show.
Out of the 25 trucks, 1.5 is dedicated solely to wardrobe!
Each costume pieces are custom made for each performer and is designed and manufactured at the Montréal International Headquarters.
More than 8 hours of ironing is needed to prepare the costumes every day.
We do approximately 50 loads of laundry per week
There are about 200 pairs of shoes which are painted and/or touched up regularly.
There are 40 angels in Corteo
4 types of angels: Arc Angels, Little Angels, Grand Angels and Auguste Angels
The smallest shoe size in the show is a children's size 3 and the largest is an 18 EEE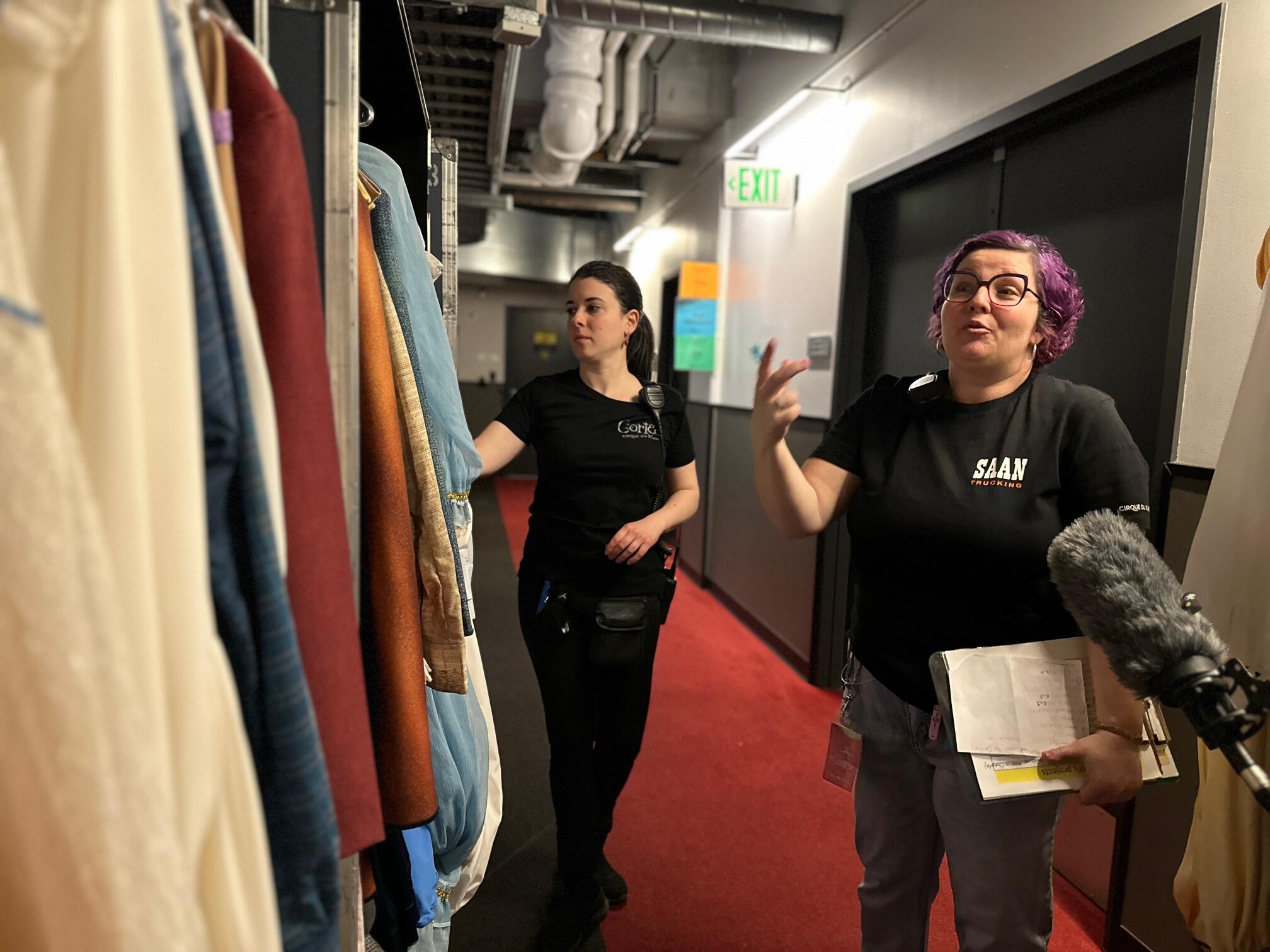 After our visit underneath the stage we head back up to the theater level where I see an acrobatic team rehearsing on a Teeterboard.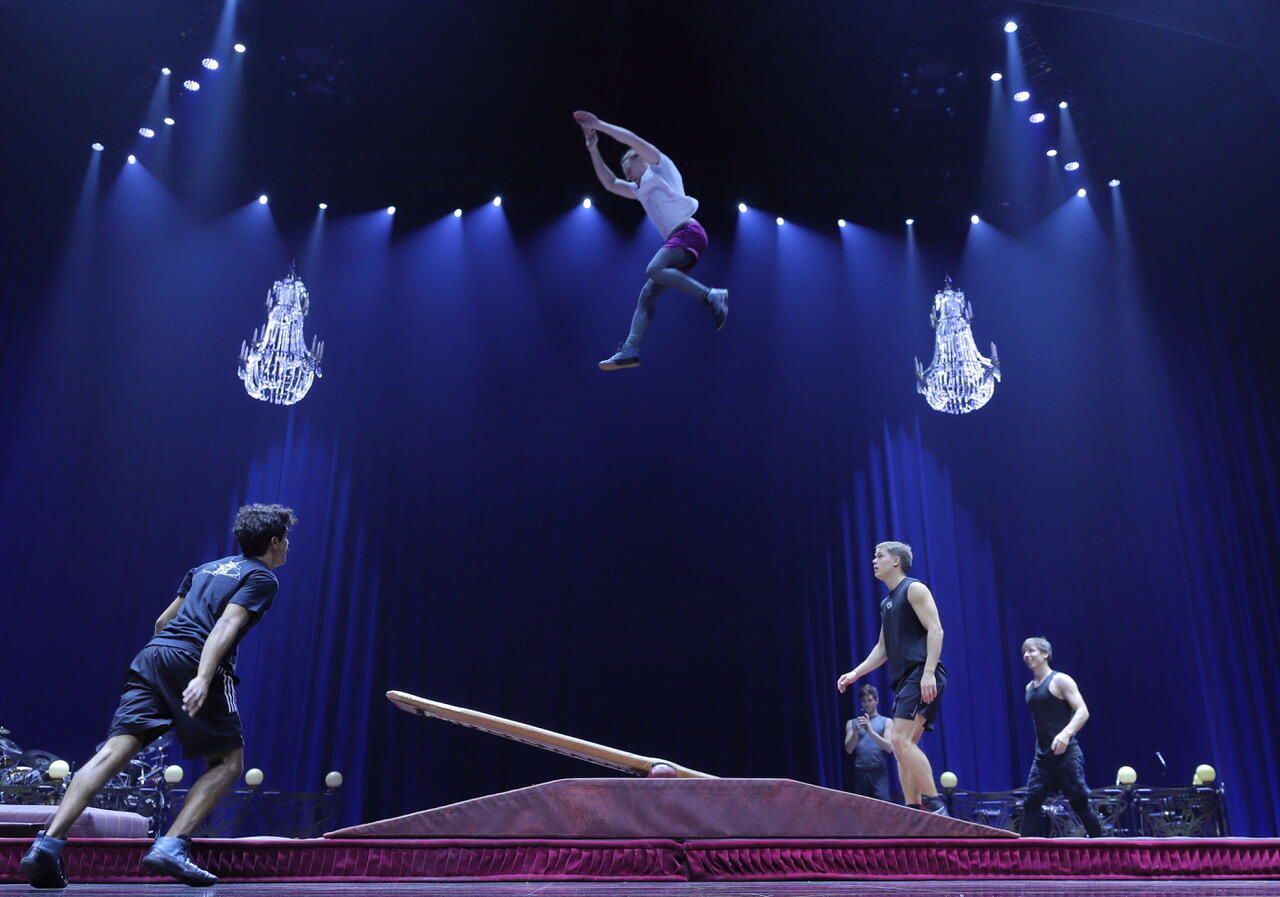 After the Teeterboard guys are done other cast members come out to get a sense of the stage and any last minute adjustments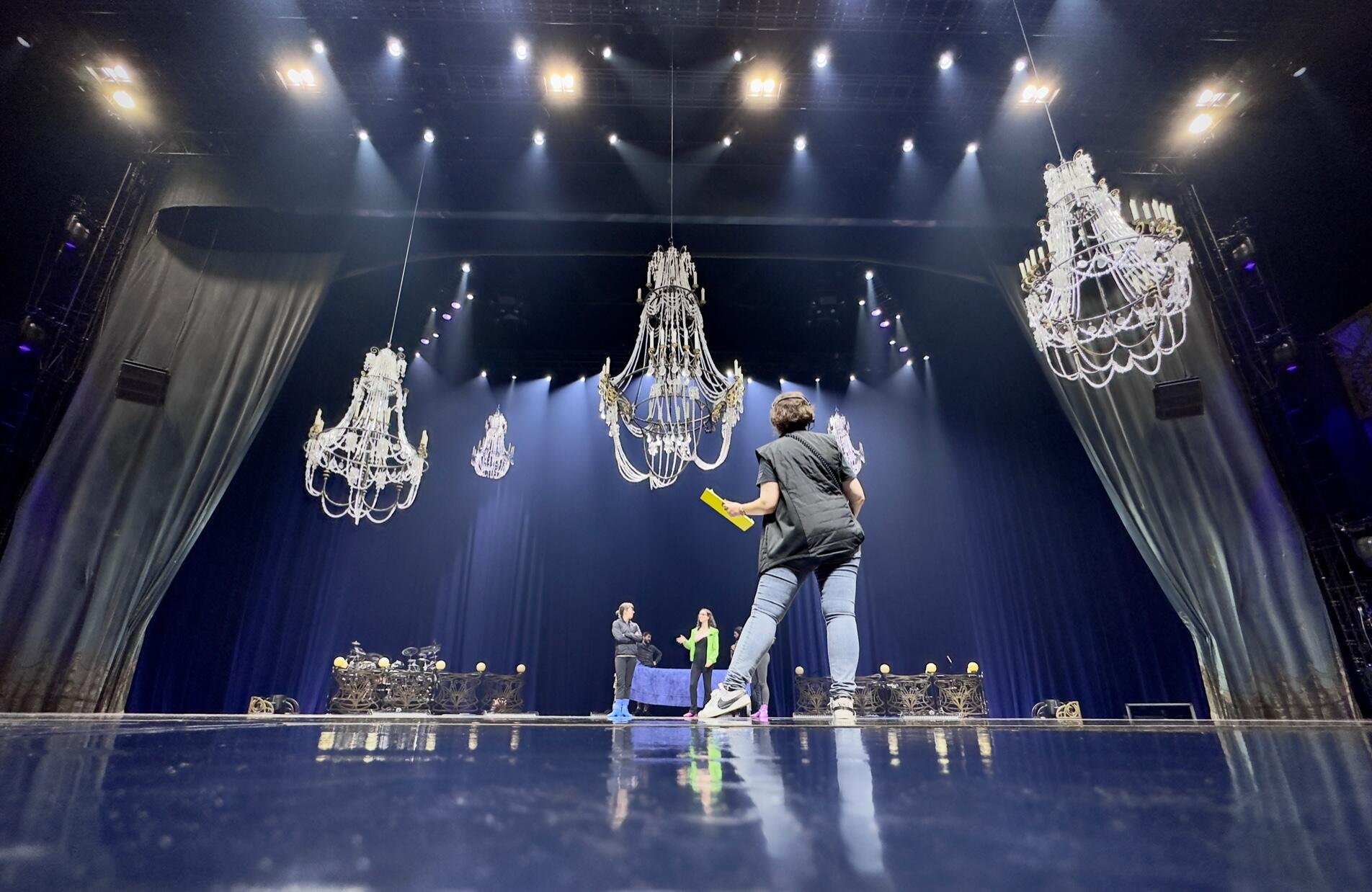 While the rehearsals continue I am getting a complete overview of the operation from Alexandra, the show's media liaison and Tim Williams, the local PR rep for the show.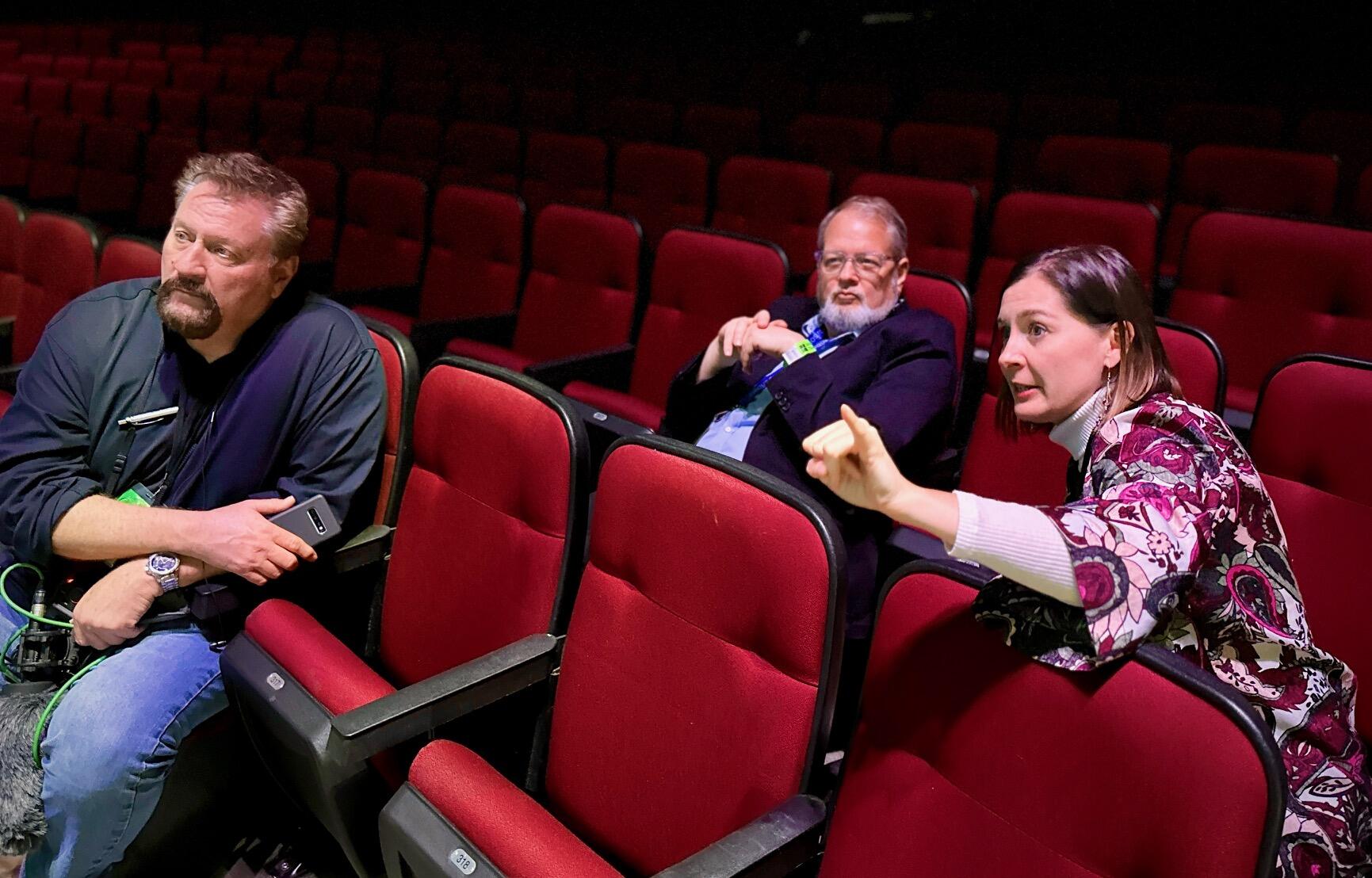 And then finally another round of interview with Alison and Denise. This is the part where they tell me about the amazing chef and cooking crew who travel with the show. And, yes, the crew loves French Toast.