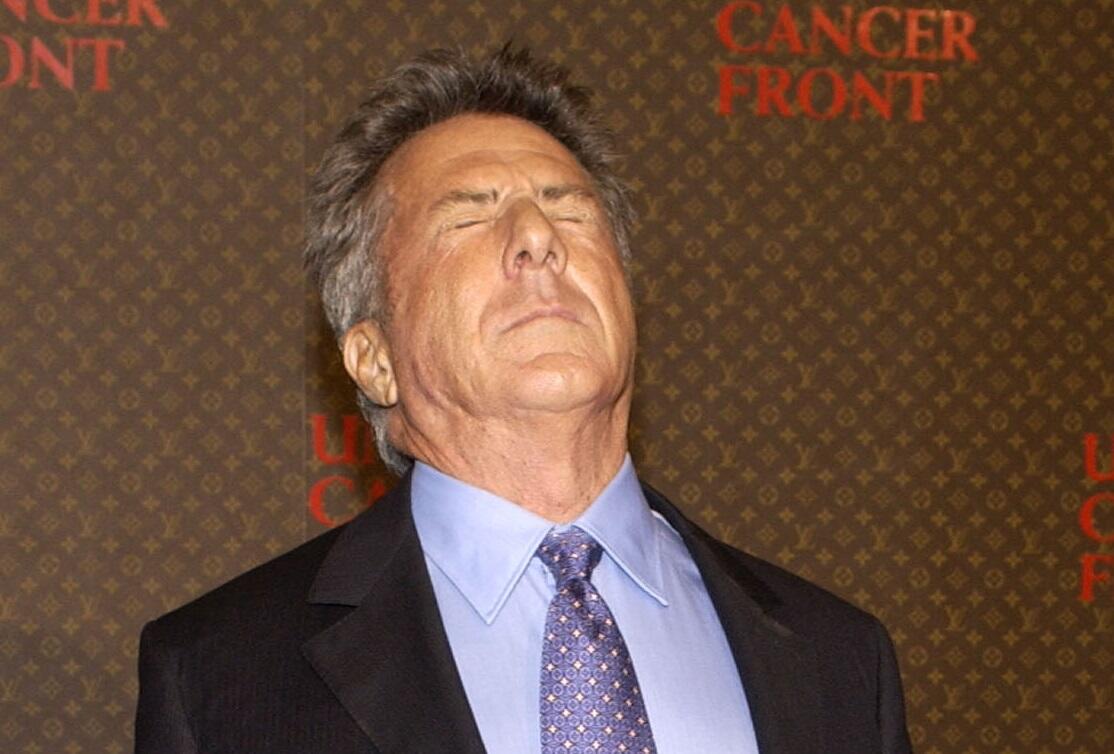 Things aren't getting much better for the Rain Man.
A slew of new allegations came to light today against famed Hollywood actor Dustin Hoffman.
The 80 year-old Tootsie star is still reeling from accusations lodged against him last month, but the initial incidents seem to pale in comparison with the new reports.
Cori Thomas
Thomas, a friend of Hoffman's daughter, alleges that the actor indecently exposed himself while she was a 16 year-old teenage high-school student.
Melissa Kester
Melissa Kester has stated that she was assaulted by Hoffman when she was recording audio for film Ishtar in the 1980s. Hoffman reportedly digitally penetrated Ms. Kester while in the recording booth, even though her boyfriend was standing opposite them just a few feet away.
Kathryn Rosseter
Rosseter claims that Hoffman groped her on stage nightly while the two worked together on a 1984 Broadway revival of Death of Salesman.
Furthermore, Hoffman would squeeze or cup her breast any time the two were photographed together.
Carolyn (pseudonym)
Another woman who is choosing to remain anonymous reports that Hoffman invited her for a night out after taking a tour on the Washington, D.C. tour bus she was guiding at 21 years-old.
The two wound up back in Hoffman's hotel room, where things took a turn for the sexual.
Carolyn reports Hoffman's intimacy made her uncomfortable and asked to go home, to which the actor responded: "Go home? You don't think you're getting out of here without having sex, do you?"
She ultimately had oral sex with Hoffman, and mentions that he once told her that he'd like a "soft-boiled clitoris" for breakfast.
Pauline (pseudonym)
Pauline says that she was 15 years old when Hoffman invited her to his home, exposed himself in his daughter's bedroom and masturbated in front of her in 1973.
We have a feeling that All the President's Men couldn't even get Hoffman off the Hook from this latest Outbreak of accusations.