Political reporter Daniella Diaz of CNN is facing a backlash.
Earlier this week, President Donald Trump and Senate Majority Leader Mitch McConnell took to the White House Rose Garden for a press conference.
While the conference itself went by without incident, at its conclusion the two politicians turned to exit up the garden stairs.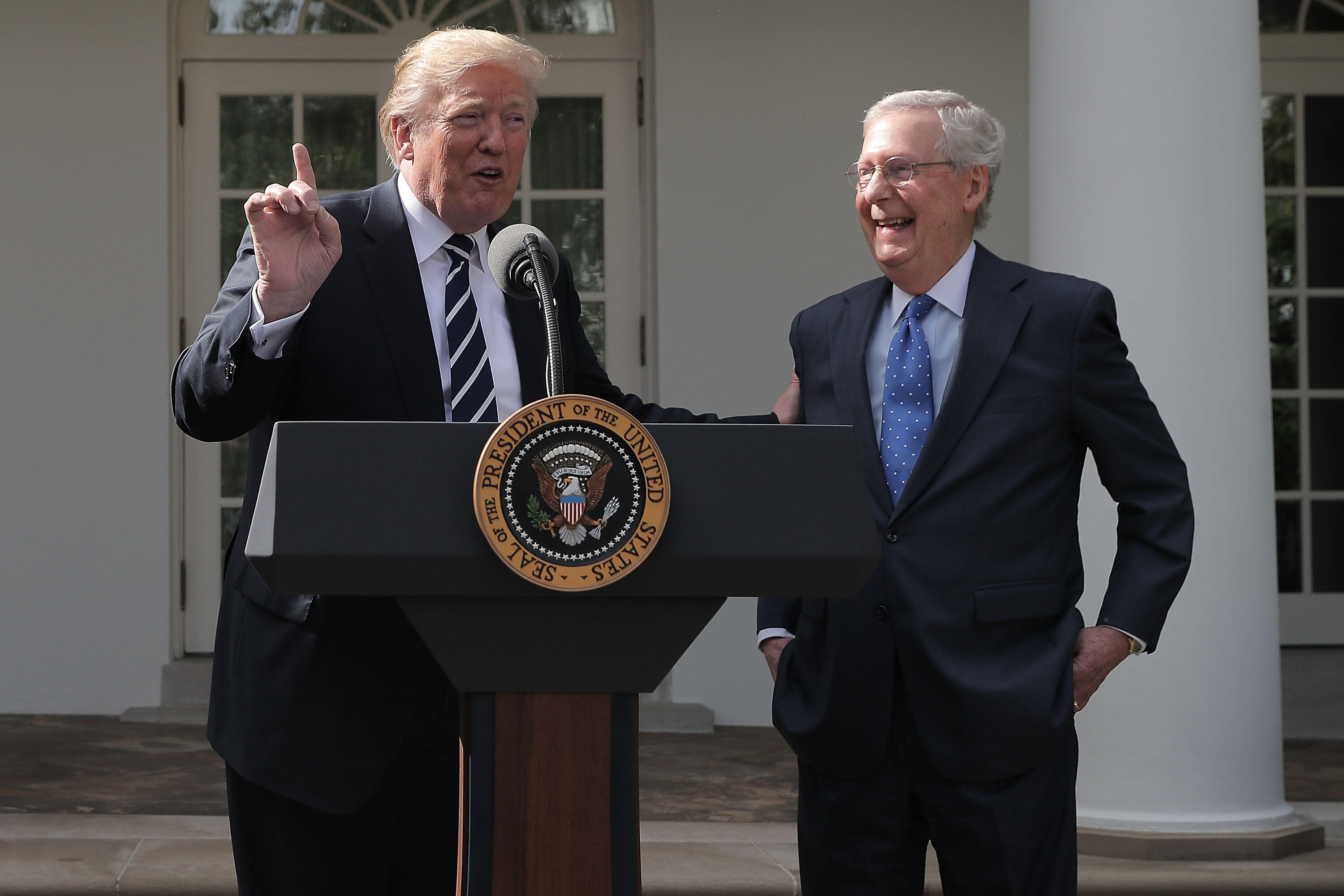 President Trump and Mitch McConnell in the White House Garden (Getty Images)
But McConnell, a Polio survivor, took a bad step while ascending and reached his arm out to President Trump for support and balance before leaving.
It could have ended there, but Daniella Diaz took the opportunity to pick some low-hanging fruit.
In absolute ignorance of Mitchell's devastating childhood affliction, the reporter tweeted out the video to her followers, accompanied by a rather crude joke in what could only be viewed as an attempt to impress her Twitter followers.
Check out the Tweet below:
It's probably not the classiest thing to do to make fun of an elderly polio survivor.
That's one thing.
But it's outright bizarre that Diaz decided would choose to mock two men who look like they might be holding hands, or touching each other.
It seems odd in this day and age that a reporter with CNN would find it appropriate or acceptable to make such homophobic insinuations - whether or not its being called a joke.