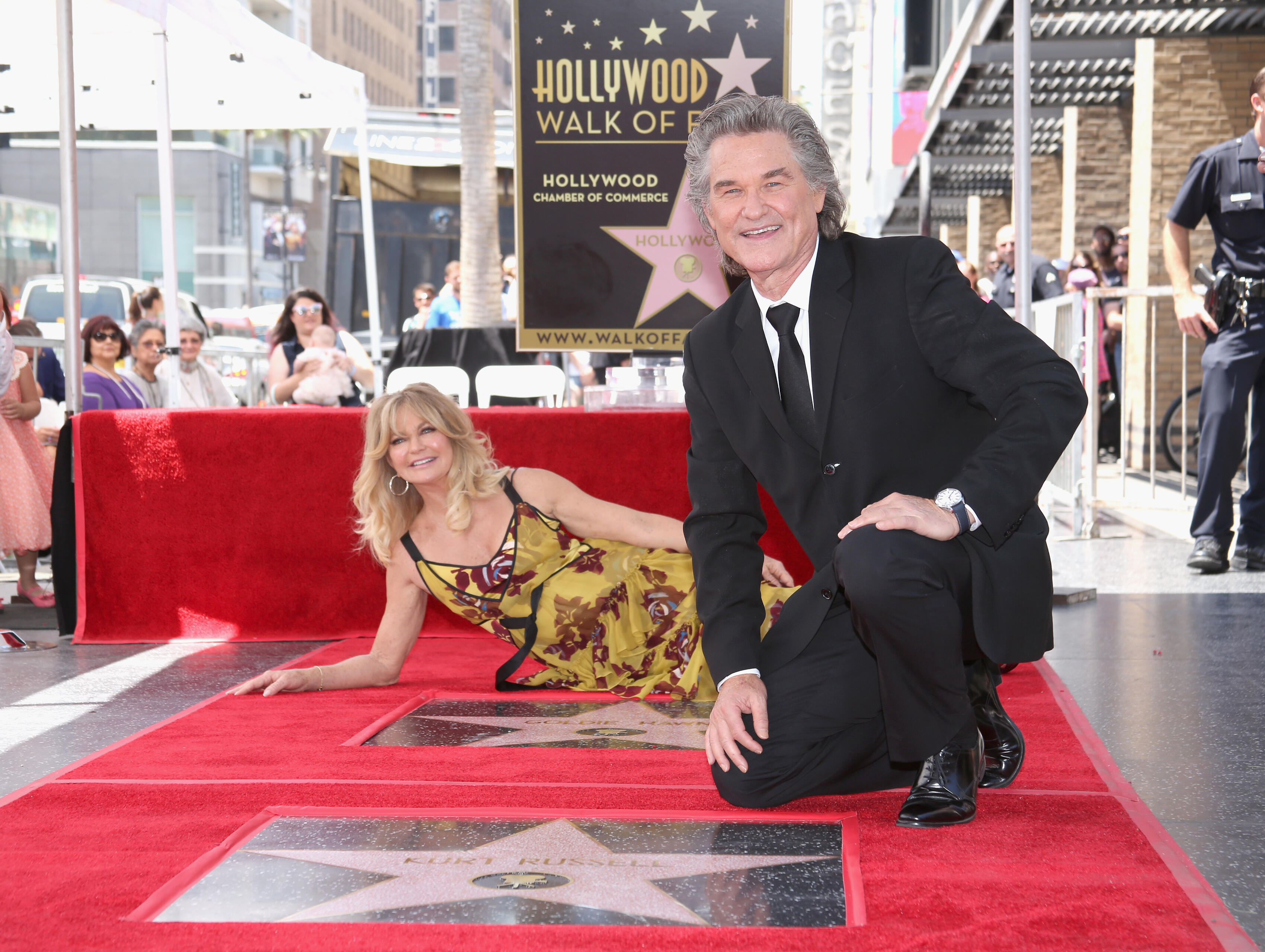 LOS ANGELES (AP) — Longtime partners Goldie Hawn and Kurt Russell have been honored with neighboring stars on the Hollywood Walk of Fame.
In a Thursday ceremony, the 66-year-old Russell said there's no one he'd rather be next to than Hawn. Russell and the 71-year-old Hawn have been together for more than 30 years.
Hawn said at the ceremony that she and Russell have never been celebrated in that way and jokingly asked Russell, "Did we just get married?"
The couple was joined by Hawn's daughter, Kate Hudson.
Reese Witherspoon was on hand to help honor Hawn. Quentin Tarantino introduced Russell.