Homicide Investigation Underway At CSU Fullerton on First Day of School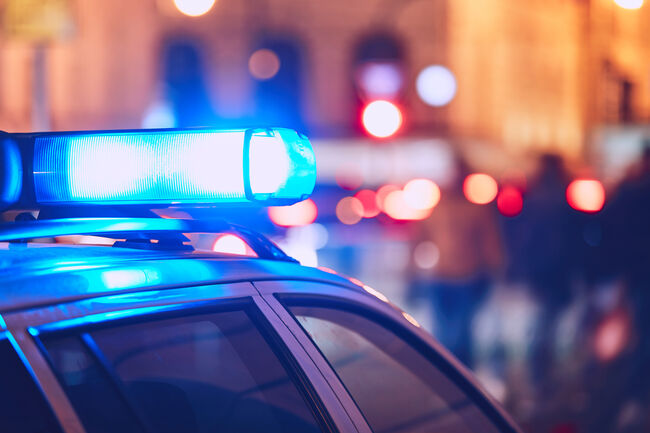 Cal State Fullerton campus police say a man who was killed this morning on campus was a faculty member who worked in international student registration. The victim, Steven Shek Keung Chan, 57, was reportedly stabbed several times while inside his silver four-door Infiniti sedan that was parked in the campus lot.
Monday is the first day of classes for students returning to Cal State Fullerton.
The assault was initially reported at around 8:30 a.m. this morning in the parking lot south of College Park building the university stated. The unidentified victim in his 50s died at the scene.
Bloodhounds were being used to search for the suspect, who is described as an Asian man with black hair and wearing a black shirt.
"We do not know the motive at this point," Fullerton police Sgt. Jon Radus said. Investigators believe the victim had been"targeted" by his assailant.
"We do not believe there is a random stabber on the loose at this particular time," Radus said.
School officials say the suspect is described as an Asian man with black hair and wearing a black shirt and black pants. The suspect was last seen heading for a nearby Marriott Hotel, located near the campus. Investigators say they believe the victim was intentionally targeted.
Anyone with any information is urged to contact Fullerton police at (714) 738-8600.

John and Ken
Listen to John and Ken Weekdays from 2 PM - 6 PM on KFI AM 640!
Read more