Mother Of Suspected El Paso Gunman Called Police Weeks Before Mass Shooting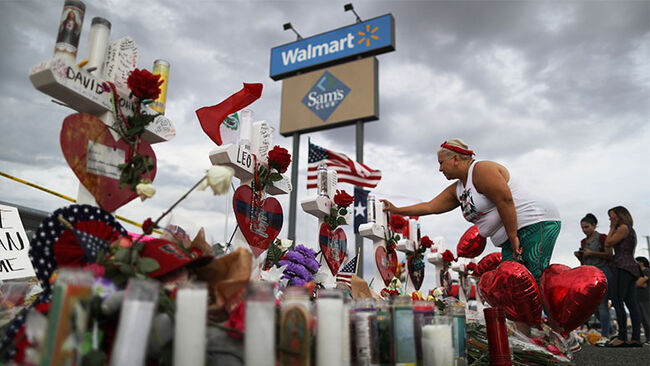 The mother of the 21-year-old man accused of killing 22 people at a Walmart in El Paso, Texas called the police weeks before his attack because she was concerned that he owned a rifle.
Chris Ayres and R. Jack Ayres, the attorneys who represent the family of the suspect, say the man's mother was concerned because of his young age, his maturity level and his lack of experience with using the rifle. She spoke with a public safety officer from the Allen Police Department and was told there was nothing they could do because he was an adult and legally allowed to own the firearm.
She did not give her name or her son's name to the officer, and it is unknown if she called about the gun he used to commit the horrific shooting.
The attorneys say that she never believed her son was a threat to anybody and that her phone call was simply "informational."
"This was not a volatile, explosive, erratic behaving kid," said Chris Ayres. "It's not like alarm bells were going off."
The Allen Police Department responded to a request for records about the gunman and his family, saying they interacted with the family on three separate occasions.
In 2014, police were called to his family's home after he ran away. Police say he returned home about 30 minutes later. In 2016, he was a passenger on a school bus involved in a minor traffic accident. In 2019, police were called to his grandparent's home after he called in a false report of a robbery. Officials say they have no record of the phone call his mother made to the department.
The suspect has been charged with capital murder and officials are considering filing federal weapons and hate crime charges against him. He could face the death penalty if he is convicted.
Photo: Getty Images

John and Ken
Listen to John and Ken Weekdays from 2 PM - 6 PM on KFI AM 640!
Read more