Saudis Plans To Dig 38-Mile Moat, Turn Qatar Into Island
Before we get going, let's just get this out of the way:
Just because the Saudi-Qatari conflict is currently outside of the Western media's radar, really doesn't mean that things are any less tense in the Arabian Gulf.
One of Saudi Arabia's Crown Prince Mohammed bin Salman's senior advisors, Saud al-Qahtani tweeted out on Thursday about how he's anticipating the implementation of the "Salwa Project."
"Salwa" is a project which will see the creation of 61 kilometer (38 mile)-long canal between the Arabic Kingdom and war-weary Qatar.
Yes, we're talking literally separating the two contiguous nations.
As a citizen: I await with impatience and longing the details of the implementation of #QanaatJazeeraSharqSalwaa (#ProjectIslandEastSalwaa) this great historic project, which will change the geography of the region. Changing geography is only estimated on Earth by the leaders of this great and pure country.

God bless the Custodian of the Two Holy Mosques and His Highness the Crown prince.

- Saud al-Qahtani on Twitter @saudq1978
Makes you think twice about segregation, huh? This must be the ultimate case, save for straight genocide, of course.
But in 2018, such blatant genocide is just so passé! These days, exemplary kingdoms such as Saudi Arabia realize that "international law" and its "defamatory" depictions of its criminals are a no-no. Other options? Hm.
Well, the whole wall idea has been so overblown by certain other countries that it looks like innovative Saudi Arabia has taken it the exact opposite direction and opted for the ol' moat.
It does indeed sound like the Salwa Canal could be the game-ending slam dunk for the Saudis and what I call their "Qatar Issa Rilli Yukki" campaign: the final nail in the Saudi-Qatari-relations coffin which started its death procession last year when Egypt, Bahrain, the UAE and Saudi Arabia all cut diplomatic relations with Qatar.
Saudi Arabia is trying their darndest to isolate their tiny, oil-rich neighbor to the east, don't feel too bad for the Qataris. At least money problems aren't a factor to the oil-rich Gulf nation.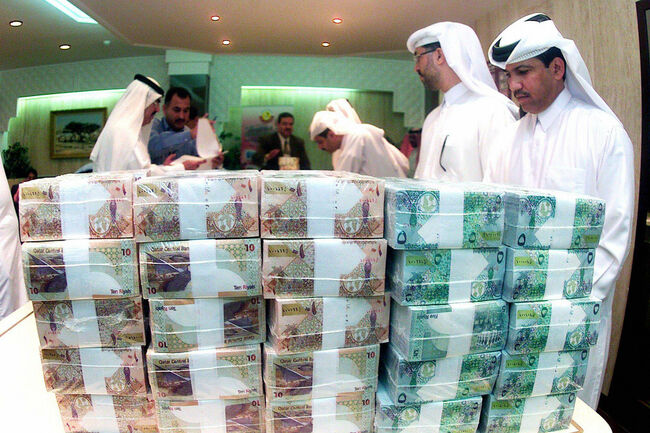 Recognized as 2017's richest nation, Qatar likes to flaunt their wealth. I can't say countries like America and China haven't been a factor, but this is interesting - take a look at the skyline of Qatar's capital city, Doha: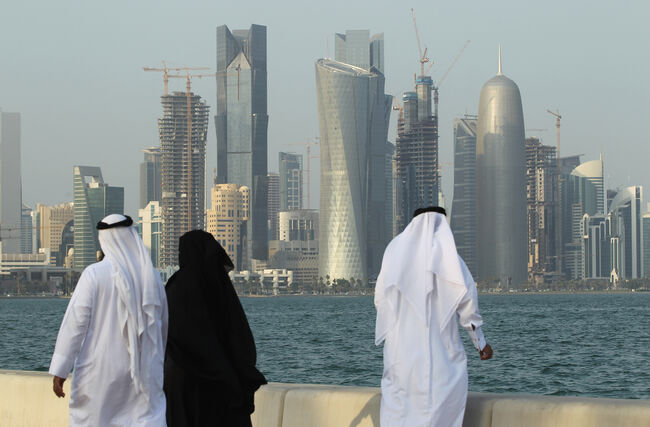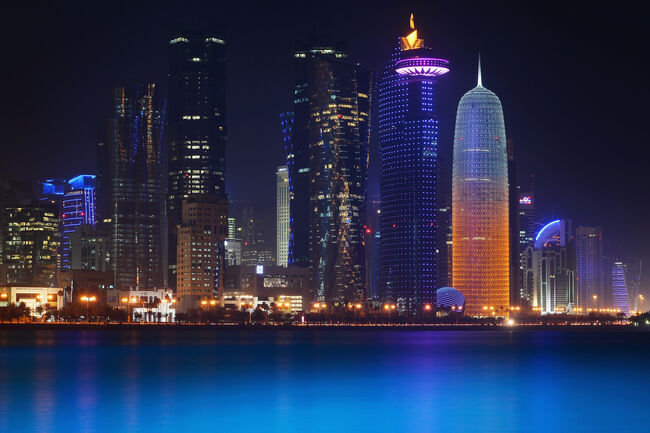 Did you know that Doha boasts some of the largest, unoccupied skyscrapers in the world?
I once asked a news contractor at Al Jazeera (HQ'd in Doha) why the Qataris build such things if they're just going to be vacant.
His response?
"When you have money in Doha, you build."
Something else not to be forgotten is Qatar's state-sponsored terrorism. In addition to their support of Al Qaeda's affiliate in Syria, the Al Nusra Front, they've also harbored official Taliban political offices.
Over the past 6 years, they've pledged well over $400 million to the Palestinian terrorist organization Hamas in Gaza.
Doha is the official residence of Hamas' top two leaders: Khalid Mashaal and Ismail Haniyeh.
When Gaza is under attack by Israel, Hamas' leaders don't take shelter amongst their Palestinian brothers and sisters - they travel to Doha and safely "observe" the action from over a thousand miles away.
Hamas leader Khalid Mashaal speaking safely in Doha, Qatar (Getty Images)

Dark Secret Place
Listen to Dark Secret Place every Saturday from 10PM - Midnight on KFI AM 640!
Read more