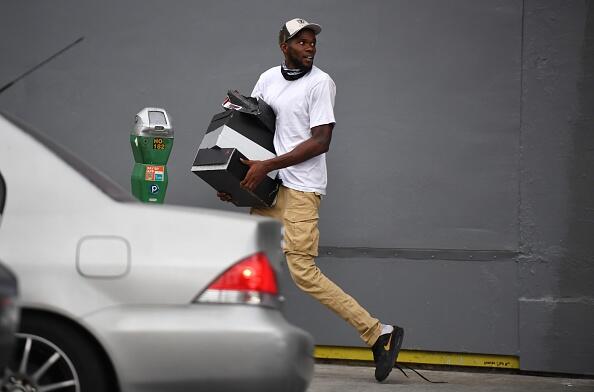 Remember all those "protesters" who thought they were getting away with ruining people's livelihoods by looting businesses a few months ago ?
According to KFI News' Steve Gregory, some arrests of these scumbags have happened with possibly more to come.
Some of these arrests were made for arson, looting, assault and vandalism, among other crimes.
Associated Press put this out today :
Brazen thieves and looters used as cover mainly peaceful protests against police brutality in the Los Angeles region in late May and early June to systematically steal from mom-and-pop shops and big box stores alike, leaving behind thousands of dollars of damage.
More than 50 people have been arrested so far through the work of the regional "Safe LA Task Force" that was established to track down the criminals.
"Greed, hatred and a simple desire to create chaos overshadowed others' desire to peacefully and lawfully assemble and have their voices heard," Los Angeles County Sheriff Alex Villanueva said at a news conference to announce the arrests.
Listen to Steve's report with Gary & Shannon on day 3 of the John & Ken fill-in week.
pics/getty images