When Sebastian "Seb" Terry was 27 years old, he suffered an amazing revelation:
He had not achieved a thing in his life.
It was this realization which prompted him to take his first steps toward a more meaningful life, a beginning which took the form of a bucket list.
He created 100 things he wanted to do before he died, and put his plan into action by partaking in such exhilarating activities as sky-diving, getting married to a total stranger in Las Vegas, running with the bull in Spain, and even trekking barefoot across France.
Other items in his top 10 include betting $1000 on Black in Roulette, completing a Triathlon, chasing a tornado, and being featured in a Bollywood movie.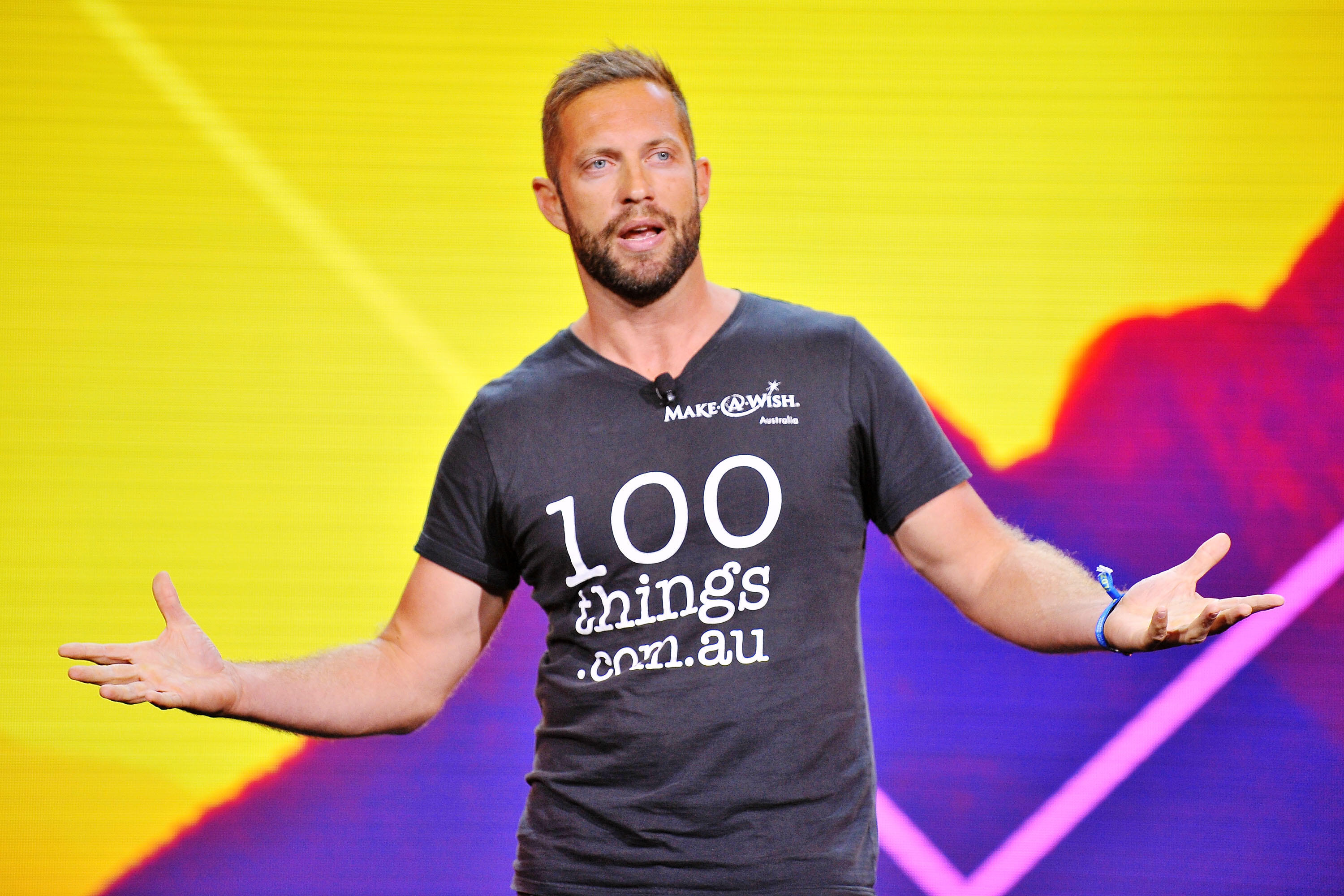 Sebastian Terry speaking at the WORLDZ Cultural Marketing Summit in 2017 (Getty Images)
But as he was finally laying down this nice amount of checks on his list, he suffered another amazing revelation.
Although this one was different. The realization wasn't about himself.
It was about all those who were NOT him. All those people who might not have the means or opportunities he had had to create and complete a bucket list.
With the mission shifting outward, he decided to use his bucket list space to help others in need.
Seb joined Dr. Wendy live in the studio to talk about his shift from self to selfless. Listen to Dr. Wendy talk with Sebastian and callers in need below:
Check out Sebastian's official site and photo-blog 100Things.com.au to see each item on his bucket list, and follow him on Instagram @seb100things.