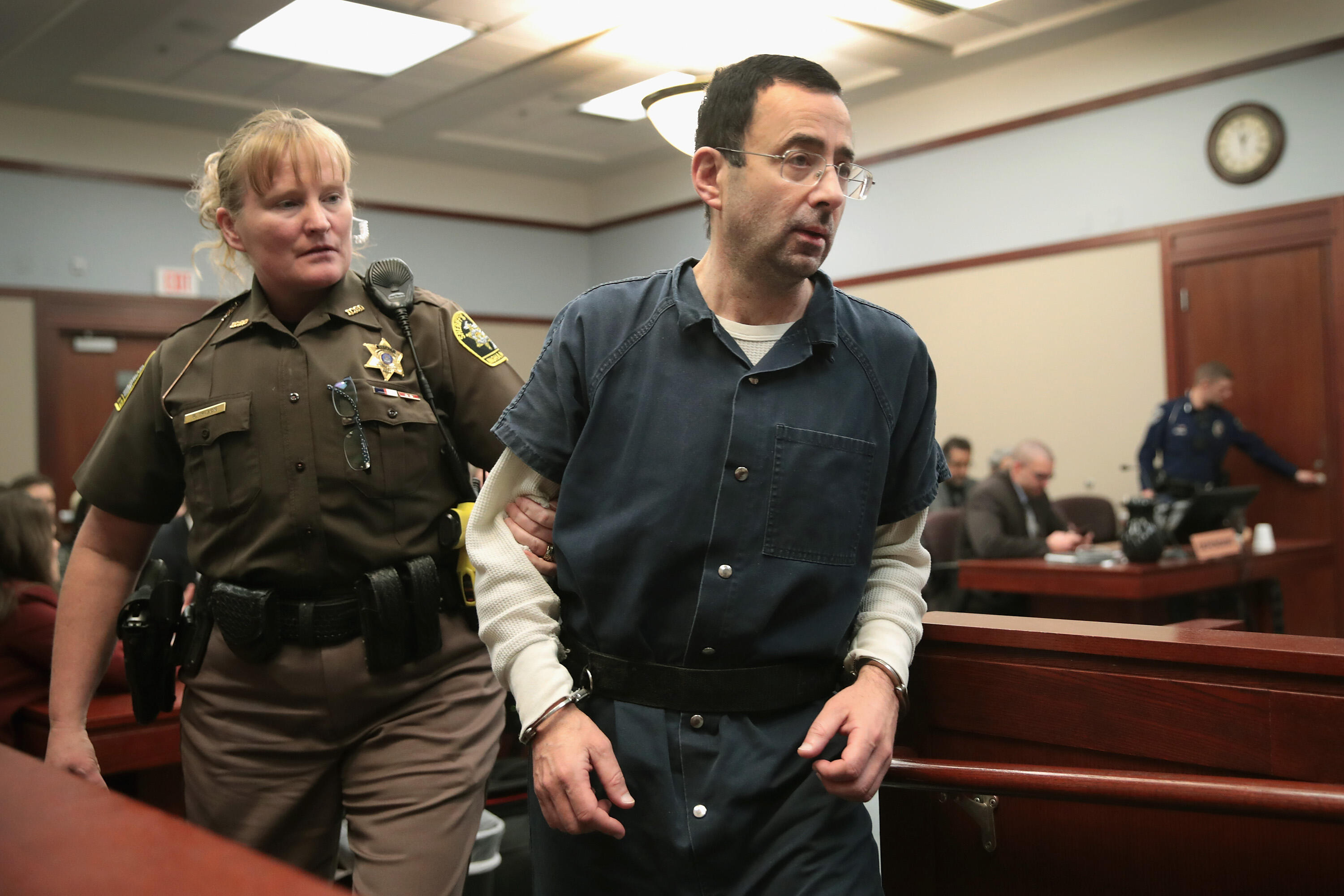 (Photo: Getty Images)
John Geddart has announced his "retirement" from sports in the wake of his formal suspension by USA Gymnastics.
The head coach of the 2012 London Olympics is said to have deep ties with Larry Nassar, the former USA Gymnastics team doctor who sexually abused more than 140 girls.
What we know
Geddart is the owner of Twistars gyms, where at least one of the victims says she was molested by Nassar.
Sickeningly, it's also been reported that Geddart witnessed the alleged abuse firsthand after walking in on the doctor sexually assaulting one of the girls.
The former Olympic head coach made the announcement in an email sent out to "Twistars Families" or members of the Twistars gym franchise:
"I know my shortcomings as a coach: I have high expectations and high standards, and I am passionate about coaching our gymnasts to realize their full potential. Sometimes the intensity is challenging - both for our gymnasts and their coaches."
John Geddart served as head coach during the 2011 World Championships and the 2012 London Olympics, and was known as being particularly verbally abusive and physically demanding of his gymnasts.
In the retirement email, he writes that he will fight allegations of his harming his gymnasts:
Geddart's now the fourth official to step down following Larry Nassar's conviction. The disgraced doctor has already been sentenced to serve 60 years on federal child pornography charges.
Nassar's sentencing hearing has now entered its sixth day, with survivors and family members taking to the courtroom to confront their attacker face-to-face.