After two weeks of some hard fought competition between our 32 entrants, we finally have our championship game set. It is the Baby Giraffe vs the Baby Hedgehog. Who will be crowned the first Gary and Shannon's Cutest Baby Animal?
We start with the imposing and undefeated Baby Giraffe. After facing some strong competition in the second round with the Baby Sloth, the Giraffelet didn't even blink as he busted dozens of people's brackets, eliminating the number 1 seed.
As people have gotten to know the Baby Giraffe, he's seen his popularity soar. Competitors often speak glowingly about how the six-foot-tall sensation conducts himself on the court. . One former rival, the baby Koala, spoke to an incident during their round, in which a technical foul nearly cost him the match. Conflict was avoided however, after the Giraffelet ignored the commotion and continued to calmly chew his cud.
Even viral sensation April the Giraffe has weighed in on the improbably Baby Giraffe's run.
"If I ever have my kid," April told Jimmy Fallon last night, "I'd want him to look up to the Baby Giraffe as his role model. There are so few of those in the giraffe world, you know?"
However, it's the Cinderella story of the Baby Hedgehog that has had all the commentators' tongues wagging. This once in a generation phenomenon has torn up his competition in just about every single round with no one coming even close to unseating the 4 ounce legend.
The Hedgehoglet knows his assets and uses them to his advantage. The cute roll-up sitting in a child's hand has been the key to his success according to an interview the Baby Hedgehog had with ESPN last week.
"Without Maisy standing behind me, I don't know if I could have gotten this far..." the Baby Hedgehog told Allie LaForce. "But, I know that we have some stiff competition coming up with the Baby Giraffe, so I'm just trying to focus on that right now."
Wise words from great competitor.
It's up to you now, the final game is here. Simply vote in the poll below for which baby animal you believe is the cutest. The poll will be open through the weekend with the winner being announced on Monday.
Click here to find out who won in yesterday's Final Four!
Check your brackets here! (If you're having trouble seeing your bracket, click the 'logout' button at the top right corner and log back in. That should do the trick).
Vote below!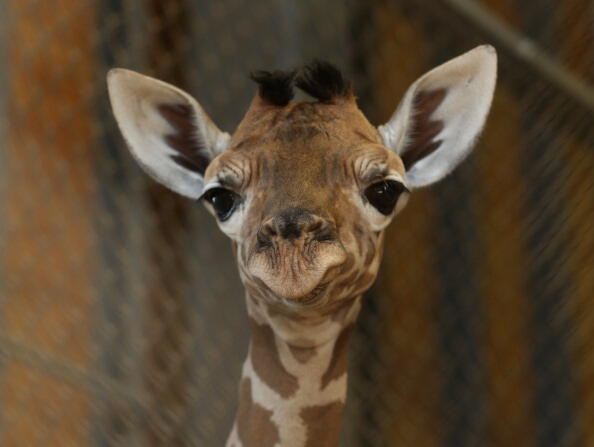 Baby Giraffe vs Baby Hedgehog