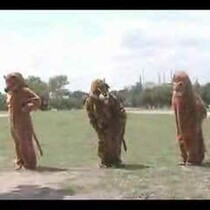 Posted August 29th, 2014 @ 7:35pm
Tech Director Mondo here with your good jam of the day.
With today being Mystie's last day here on the Tim Conway Jr. Show here is one of her favorite songs "Wildcat" by Ratatat off their album Classics, get your copy here.
We're going to miss you Mystie!